Discloser: I was sent a Fifth Paw to review and one to giveaway .. HERE!
We have a nice long canal behind my place. It's perfect for talking long, dog tiring walks, but there's not a lot of places to drop poop on a long empty canal and when I'm juggling two dogs, my phone and whatever else I've got in my hands (my phone) that last thing I want to carry is bags of poop.
Heck, even when I don't have my hands full I don't want to have to worry about carrying poop.
Enter,
The Fifth Paw
, a hands-free dog poop holder that keeps my hands free for my pups and very important phone calls, or games.
It's easy to attach to your dogs leash, no matter the size, and no matter how much you load it up with it can handle it.
It also provides better leash control (I didn't use actual poop, I used some landscape rocks and those are a LOT heavier than actual dog poo) and even loaded down the bags didn't tangle or get in the way of the walk and these two tend to get tangled up if they see something good.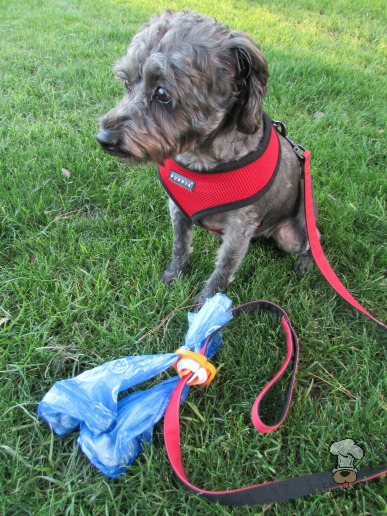 You know you could use a
Fifth Paw
! Go grab one or try and win one
HERE
!