Dog Gone Smart® sent me a Sleeper Cushion (in berry!) to review for this post.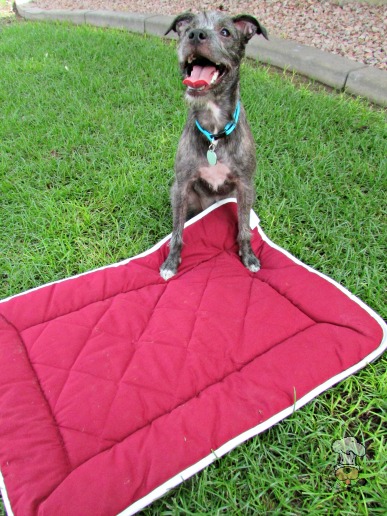 My local shelter was having a sale.
The holiday's fireworks had caused an influx of animals so they were offering adoptions for the low, low price of 20 buck a dog and I do love a deal .. so we went to 'look'.
There were a couple pups that caught my eye, a silly all white fluff ball with two different colored eyes and tiny terrier with a lot of attitude but they were all spoken for (lucky pups) and then I saw Ms. Rose.




Tumbling with the other pups in her cage I knew she was special. But there was something on her information sheet, she was being held in case her owner showed up. I clarified with a volunteer and she had been found running the streets so they needed to give someone time to claim her. I could come back on the 20th at 11:00 and see if she was still there. I promised her we'd be back and anxiously waited those two days.

As we finally made our way there around 2:00 pm (work delay) and I just knew someone had snatched her up. But there she was, groggy and tired from her spay but with enough energy to wag her tail as I petted her.

Volunteer: Spend as much time with her as you want and let me know if you're interested in her.
Me: [ten seconds later] I'm never giving this dog back.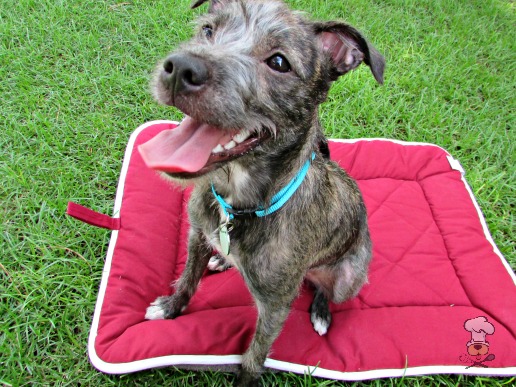 We made a hasty trip to the store and grabbed what we could but I wasn't ready for how rough she'd been living. Her paw pads were torn up and tender as were her joints, she'd clearly been sleeping on the ground, so she needed something ultra-soft to sleep on and this Sleeper Cushion from Dog Gone Smart® was perfect!




It's comfortable and thick, but not too thick that she can't pick it up and move it to where she wants it. It was supposed to be for her crate but she doesn't spend a lot of time in there so she pulled it out into the living room, where it now remains as her go to spot for snoozing and chewing.




Even better it's so easy to clean! As you can tell the pictures were taken outside and we've had some rain so the ground was wet and Rose loves wet so her cushion ended up covered in wet, muddy paw prints SEVERAL times and they came right off every time.
Comfy for her and easy to clean for me. Perfect!