As pet parents, we all want our furry friends to be healthy and happy. And one way to ensure that is by feeding them nutritious and delicious treats that are easy to make at home. One such treat that your dog is sure to love is the sweet potato dog treat recipe made in your air fryer.
Sweet potatoes are packed with fiber, making them an excellent ingredient for homemade dog treats that can provide your furry friend with a healthy snack that will keep them satisfied and energized throughout the day.
Not only are these treats easy to make, but they are also a healthy alternative to store-bought treats that are often full of preservatives and additives. When you make your own treats at home, you know exactly what is going into them, and you can adjust the recipe to suit your dog's individual needs.
This sweet potato dog treat recipe made in your air fryer is a simple and healthy way to provide your furry friend with a tasty and nutritious snack. Next time you want to spoil your pup, give this recipe a try, and watch them enjoy every bite!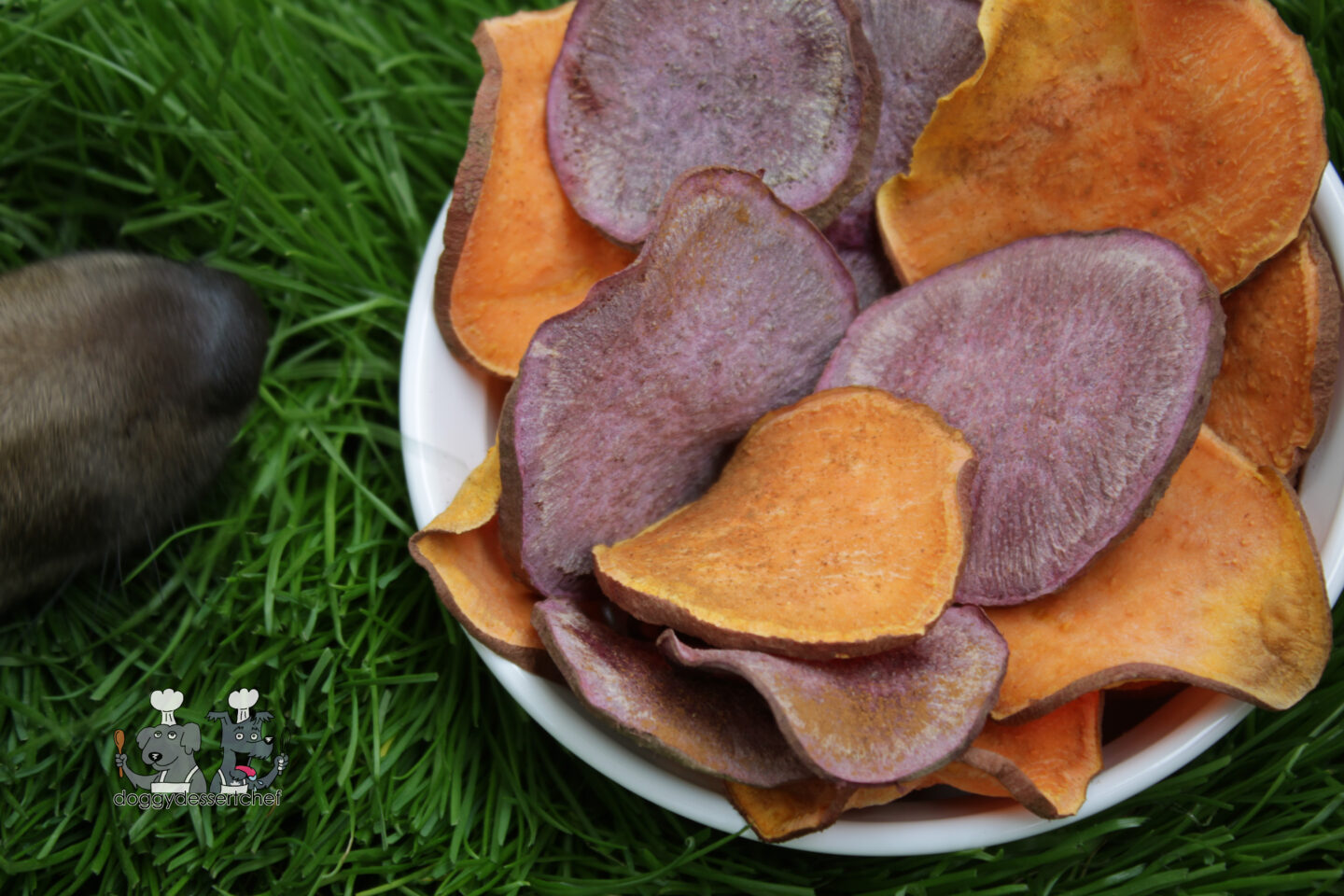 Air-Fried Sweet Potato Dog Treat Recipe
Ingredients
1 to 2

sweet potatoes

pinch

cinnamon
Instructions
Thinly slice the sweet potatoes, then rinse them in cold water and pat dry.

Preheat Ninja Foodie at 400 degrees Fahrenheit for 5 minutes.

Evenly spread the sliced sweet potato out on the cook and crisp plate, sprinkle with cinnamon.

Cook for 3 minutes, reduce to 300 degrees Fahrenheit and cook for another 5 minutes.

Allow to cool before serving.