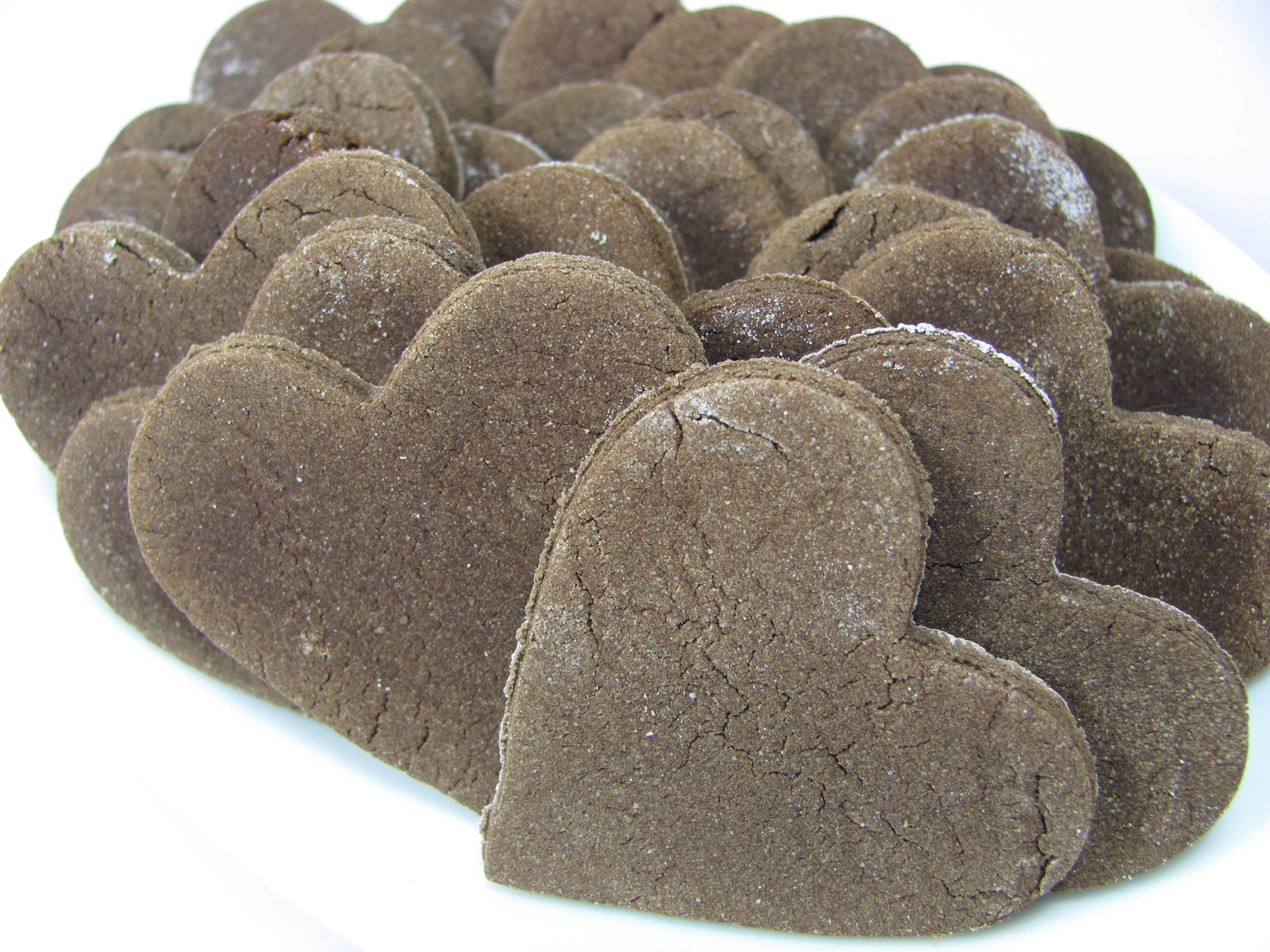 A little Carob love for our wheat sensitive doggys.
carob crunchers dog treat recipe
Ingredients
1

cup

White Rice Flour

1/2

cup

Carob Powder

1

teaspoon

Cinnamon

1

teaspoon

Vanilla Extract

3/4

cup

Water
Instructions
Preheat oven to 350 degrees Fahrenheit and line a baking sheet with parchment paper or a silicone baking mat.

Mix all ingredients in a large bowl and knead until dough is formed and smooth, you may need to add a little more water as the dough tends to be on the dry side.

Roll roll onto a heavily floured surface 1/4 inch thick and cut with  small cookie cutter of your choice. Place on prepared baking sheet.

Bake for 10 to 15 minutes or the cookies start to crackle.

Cool and refrigerate.

Made 3 to 4 dozen hearts.
Notes
Make sure you knead the dough very well, it may take some work to get the dough to come together.
The smaller the cookie cutter the better as the dough is very crumbly. To make it easy on yourself it might be better to just cut it into squares with a pizza cutter (since your not trying to use your little heart cookie cutter because it'll look soooo cute in the pictures, you know, just as an example ...)
I didn't mind the white flour on the finished cookies but if you do dust your work surface with carob powder instead.