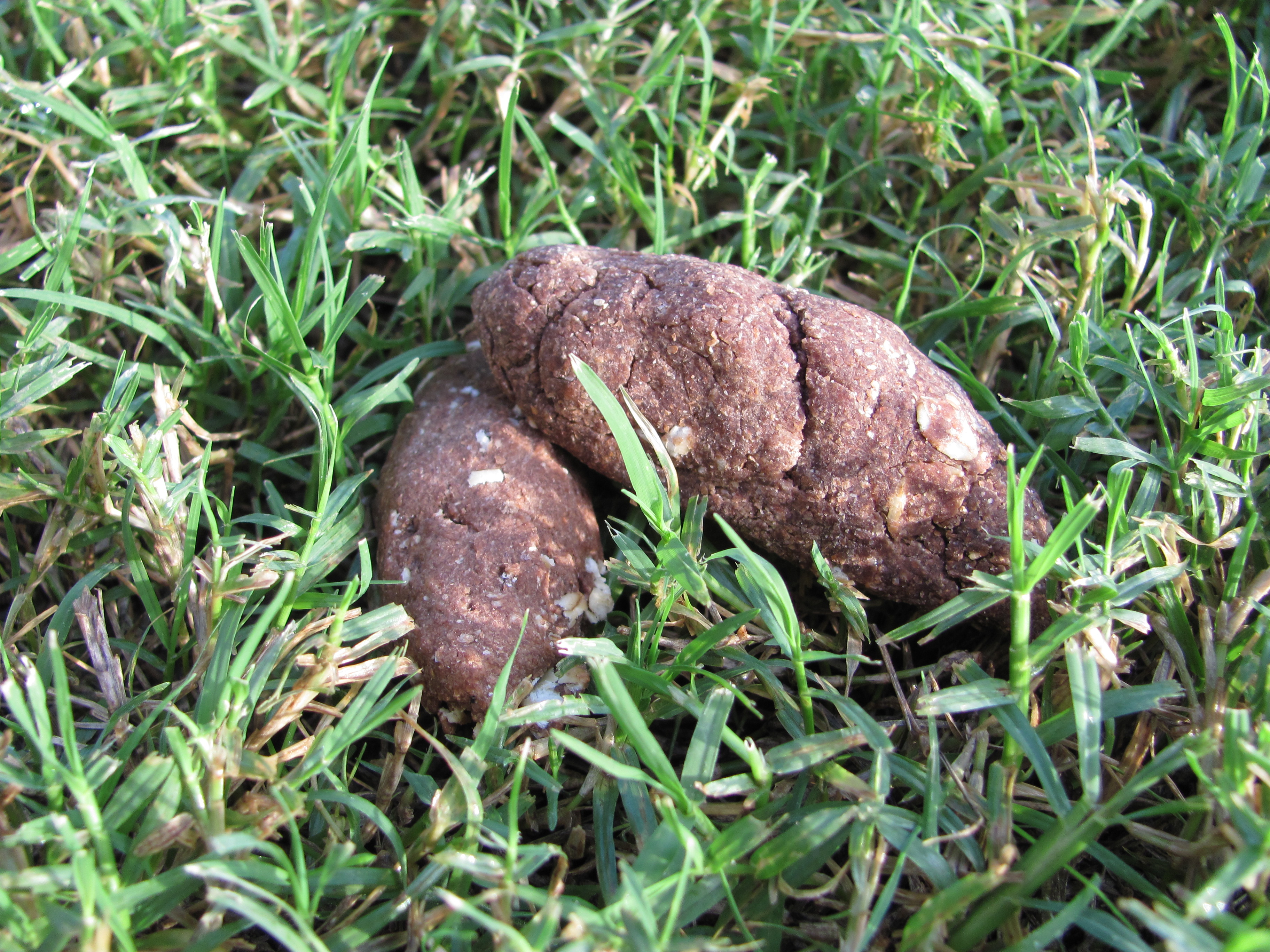 Time for a gross Halloween treat.
Instead of bats or pumpkins I think I'll hand out something the neighbors will find truly scary to the neighborhood dogs.
peanut butter carob rolls dog treat recipe
Ingredients
1/2

cup

Peanut Butter

1/4

cup

Carob Powder

2/3

cup

Milk

1/2

cup

Oatmeal

2

cups

Whole Wheat Flour
Instructions
Preheat oven to 325 degrees fahrenheit and line a baking sheet with parchment paper or a silicone baking mat.

In a large bowl mix all ingredients one at a time, kneading well after each addition.

Pinch off approximately 1 inch of dough and roll into a ball, then shape into 'piles'.

Place on prepared baking sheet and bake for 20 to 25 minutes or until the edges brown.

Cool and refrigerate.
Notes
Don't want doggy piles in the fridge? Just add a little more milk and roll the cookies 1/4 inch thick and cut out using the cookie cutter of you choice. You cook time may be less if you use a small cookie cutter.
But this is your chance to use those pottery lessons, or that art class you took or maybe you used to play with poo (I'm not judging) that valuable experience will no doubt shine through in your treats!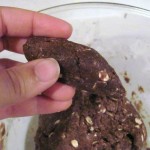 The boys did suggest that I add corn because it's healthy, of course :) But I assured them that the oatmeal would add enough .. um .. 'texture'. :)