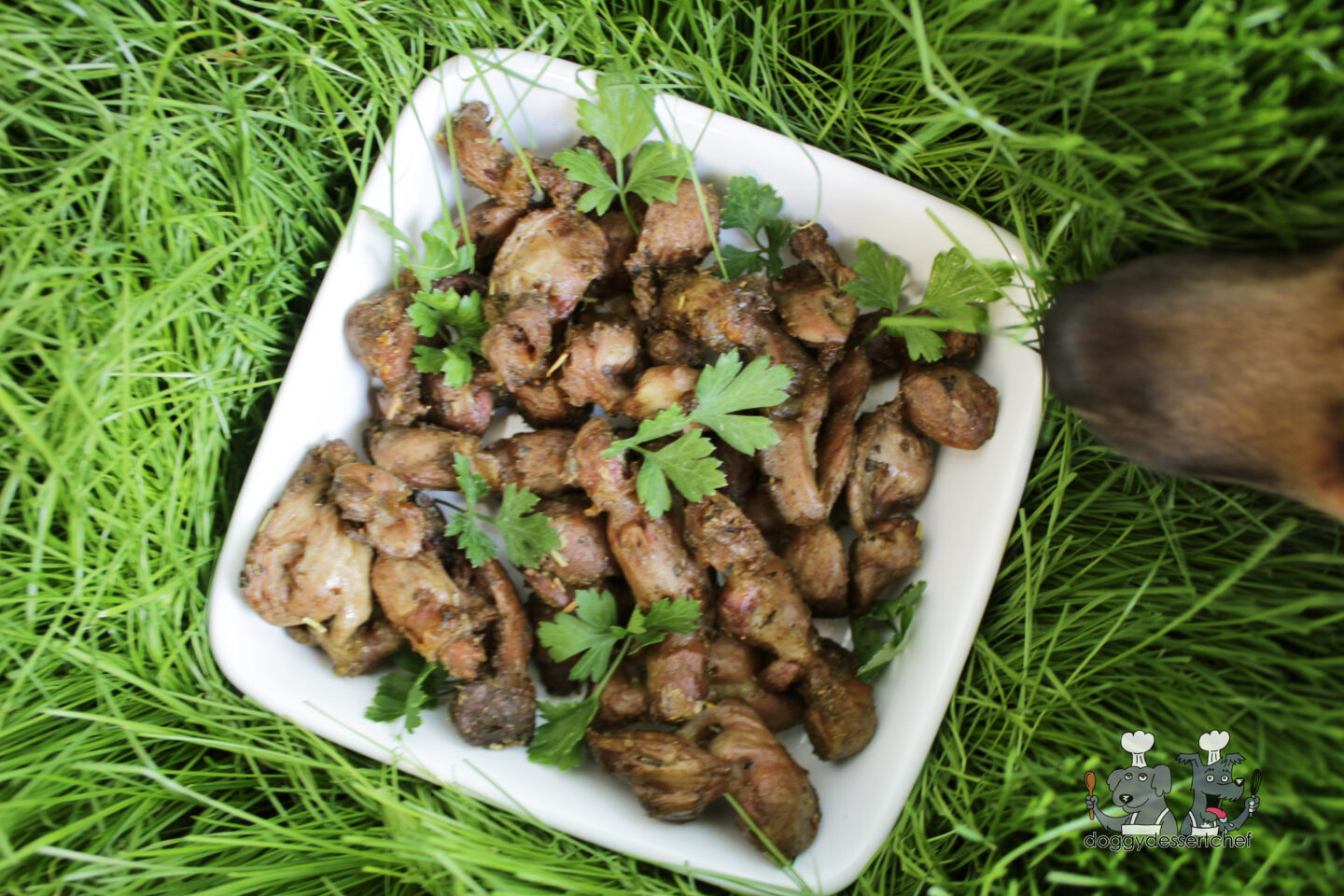 Looks like you're looking for an air fryer chicken gizzards dog treat recipe, huh? Well, you're in luck because I happen to have the perfect one for you! Now, I know what you're thinking – "Chicken gizzards for dogs? Are you barking mad?" But trust me, these little nuggets of goodness will have your furry friend wagging their tail in delight.
First things first, you'll need an air fryer. If you don't have one, well, I guess you're out of luck. Just kidding! You can always try baking these treats in the oven, but let's be real – air frying is where it's at. It gives them that extra crispiness that dogs just can't resist.
Now, let's talk chicken gizzards. If you've never cooked with these before, prepare yourself for a slimy adventure. These little suckers are slippery and squishy, but don't worry, we'll turn them into a delicious treat that your dog will gobble up in no time. Just make sure to wash them thoroughly before getting started. No one wants a dirty gizzard treat!
Once your gizzards are clean and ready to go, it's time to season them up. Just make sure to avoid any ingredients that are toxic to dogs.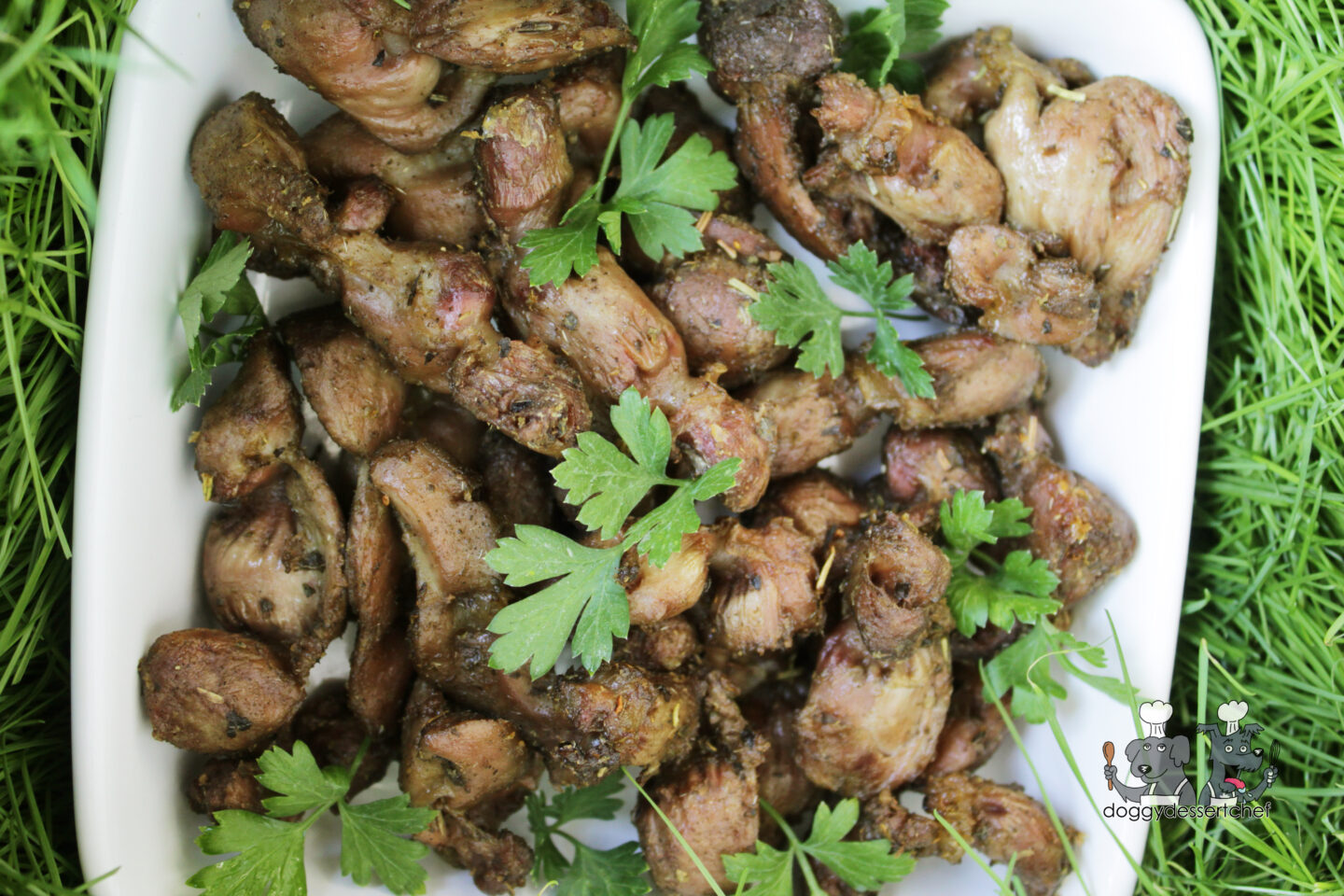 Now comes the fun part – air frying those gizzards! Pop them into the air fryer and set it to around 390 degrees Fahrenheit. Cook them for about 15-20 minutes, rotating every five minutes to ensure they're evenly cooked. You'll know they're done when they turn golden brown and crispy on the outside.
Air-Fried Chicken Gizzards Dog Treat Recipe
Ingredients
1

pound

chicken gizzards

1

teaspoon

olive oil

1/4

teaspoon

dried basil

1/4

teaspoon

dried thyme

1/4

teaspoon

dried rosemary
Instructions
Preheat Ninja Foodie at 390 degrees Fahrenheit for five minutes.

Pour olive oil into air fryer.

Mix basil, thyme, rosemary and gizzards in a large bowl.

Evenly spread the gizzards out on the cook and crisp plate.

Cook for 10 to 15 minutes, rotating every 5 minutes.

Allow to cool before serving.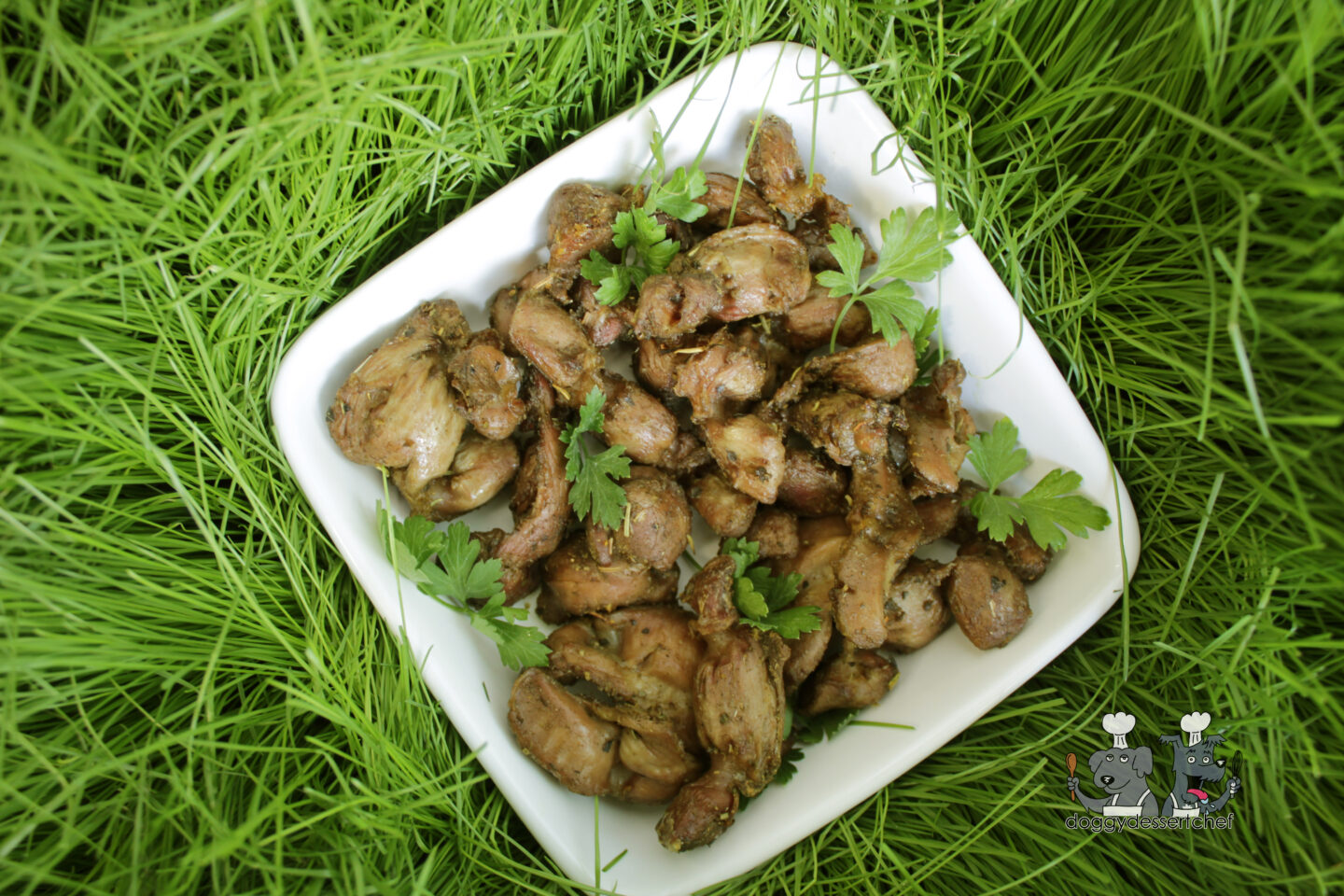 Once your air-fried chicken gizzards dog treats are done, let them cool for a bit before serving them to your pup. Trust me, they'll be wagging their tail so hard, it might just fly off! Just make sure to store any leftovers in an airtight container to keep them fresh.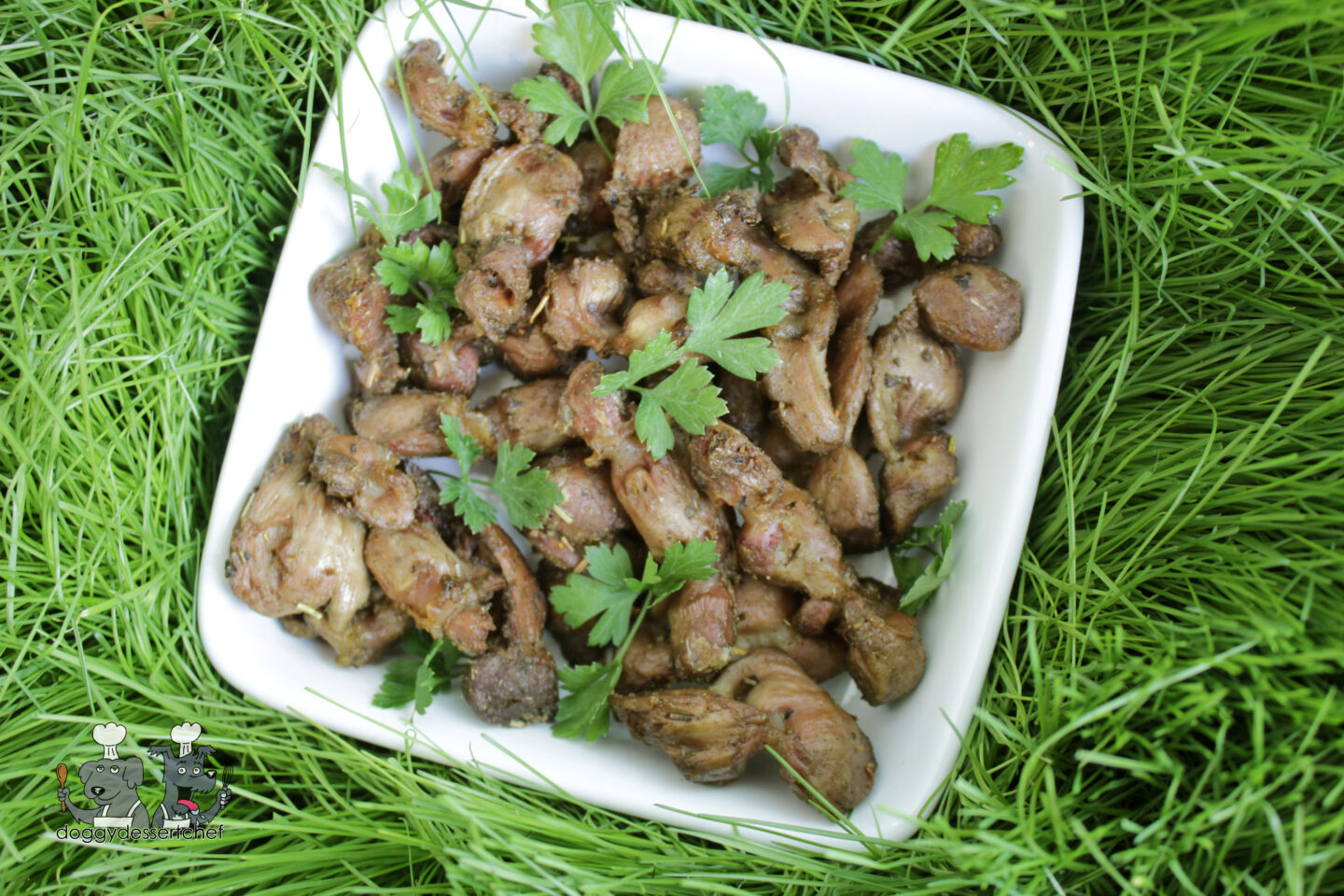 So there you have it – an air-fried chicken gizzards dog treat recipe that will have your furry friend begging for more. And the best part? You can enjoy them too! Go ahead and give yourself a pat on the back for being the best dog parent ever. Your pup will thank you with slobbery kisses and endless cuddles. Enjoy!