If you're a dog owner, you know how much our furry friends enjoy treats. While store-bought dog treats can be convenient, they can also be full of preservatives and additives that aren't great for our pups. That's where homemade dog treats come in! Not only are they healthier, but they're also a great way to show your dog some extra love. This recipe is easy to make and packed with protein that your dog will love.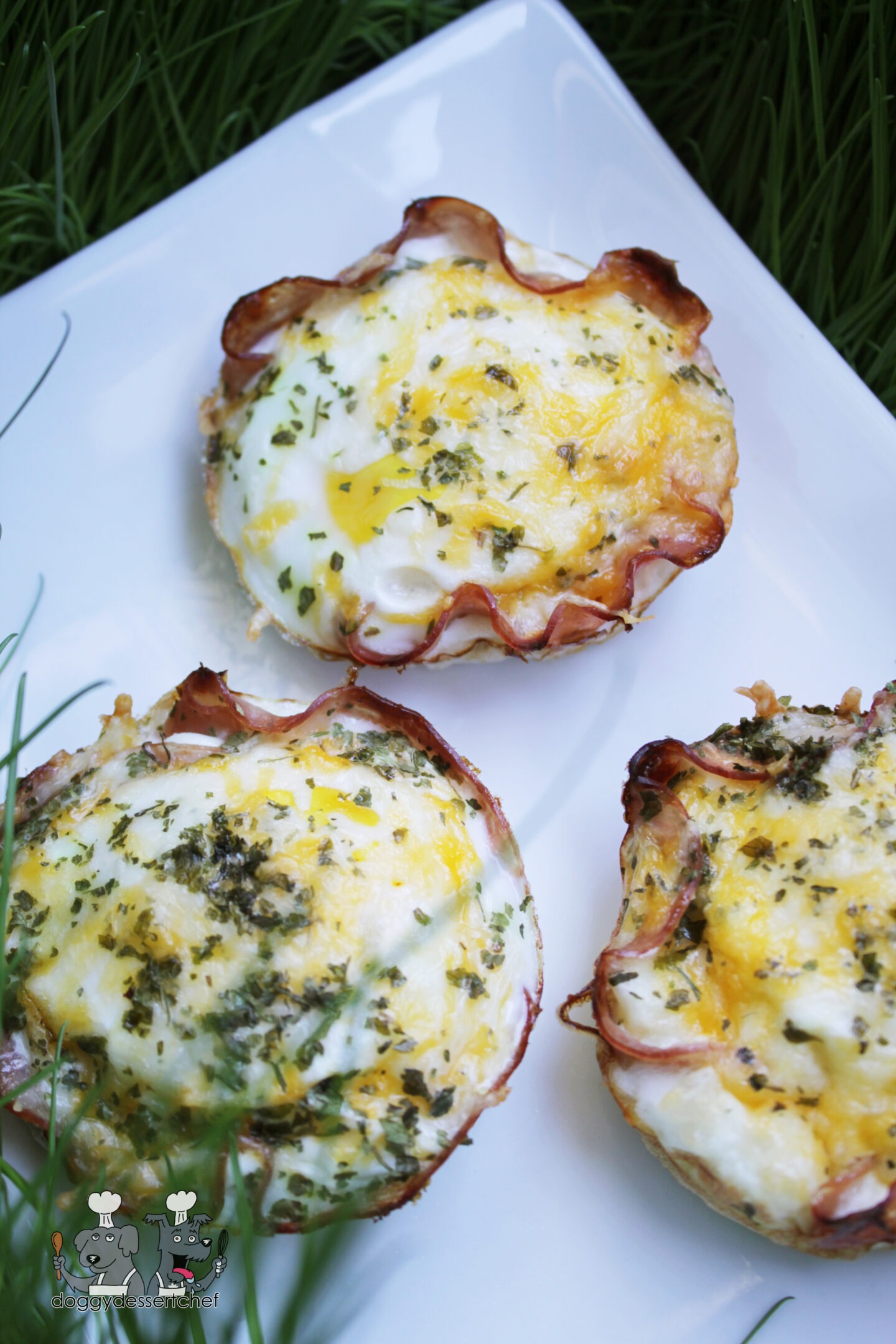 Baking Tips and Instructions
You can use any type of filling or vegetables that your dog enjoys. Just make sure to chop them finely so that they cook evenly.
If you're making these treats for a larger dog, you can use two eggs per muffin cup instead of one.
The baking time may vary depending on your oven, so keep an eye on the treats and adjust the baking time as needed.
Serving and Storing the Dog Treats
Once the ham and egg breakfast cups are finished baking, let them cool completely before serving them to your dog. You can store the treats in an airtight container in the refrigerator for up to a week. If you want to freeze the treats, put them in a freezer-safe container and store them for up to three months.
Variations and Substitutions for the Recipe
You can customize this recipe to suit your dog's taste preferences. Here are some variations and substitutions you can try:
Swap out the ham for turkey or chicken slices.
Use different types of vegetables, such as zucchini or broccoli.
Add in some cooked rice or quinoa for some extra fiber.
Use a different type of cheese, such as cheddar or mozzarella.
Homemade Dog Treat Safety Precautions
While homemade dog treats are generally safe, there are a few things to keep in mind to ensure that your furry friend stays healthy:
Always consult your vet before introducing any new foods to your dog's diet.
Avoid using ingredients that are toxic to dogs, such as chocolate, raisins, and onions.
Don't give your dog too many treats, as this can lead to weight gain and other health issues.
Make sure to store the treats properly to prevent spoilage.
Ham and Egg Cups Dog Treat Recipe
Ingredients
6

slices

ham

6

duck eggs

1

cup

shredded cheese

1

tablespoon

parsley
Instructions
Preheat oven to 400 degrees Fahrenheit and grease a muffin tin with cooking spray. 

Line each cup with a slice of ham, crack an egg into each ham cup

Top each cup with equal amounts of cheese and parsley

Bake until eggs are completely cooked, 10 to 15 minutes.

Allow to cool before serving.
Notes
I used duck eggs but chicken eggs can be used as well. 
These ham and egg breakfast cups are easy to make and packed with protein that your dog will love. Give them a try and see how much your pup enjoys them!