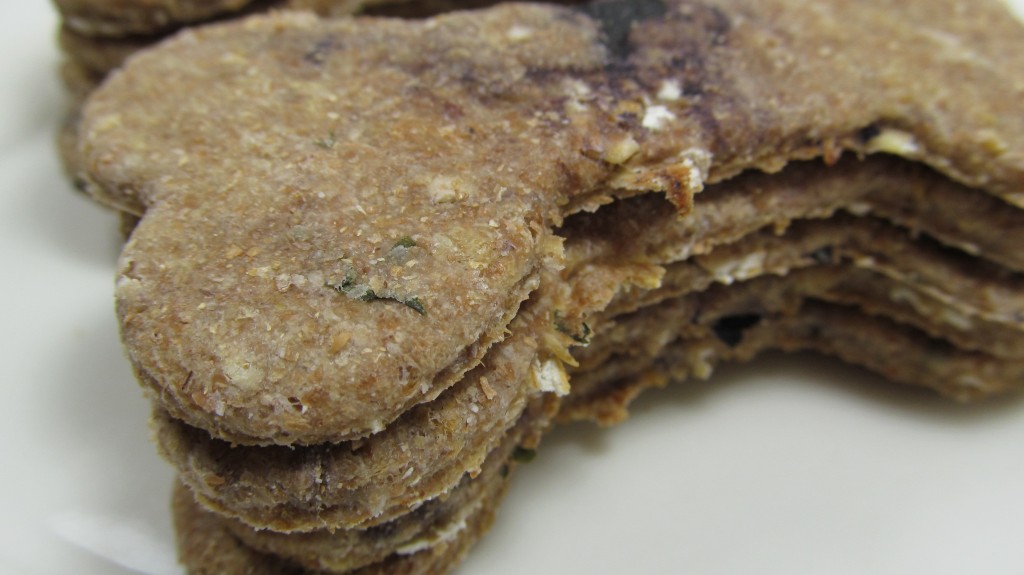 Yogurt, mixed berries and chicken? It maybe a brilliant combination of flavors designed to tantalize your dogs palate or I just saw what I had in my fridge and made something with it .. you'll never know. But your dogs palate will be tantalized!
yogurt berry chicken dog treat recipe
Ingredients
1

Chicken breast

cooked and chopped

1/4

cup

plain Yogurt

1/4

cup

frozen mixed Berries

thawed

2

tablespoons

Butter

1/2

teaspoon

dried Parsley

1/2

cup

Oats

1 1/4

cup

Whole Wheat Flour
Instructions
Preheat oven to 350 degrees fahrenheit and line a baking sheet with parchment paper or a silicone baking mat.

In a large bowl mix all ingredients one at a time, kneading well after each addition.

Knead dough into ball and roll onto a floured surface 1/4 inch thick, or thinner if you can. Cut with the cookie cutter of your choice.

Place on your prepared cookie sheet and bake for 10 to 15 minutes. Cool and refrigerate.

Makes 4 to 5 dozen bones.