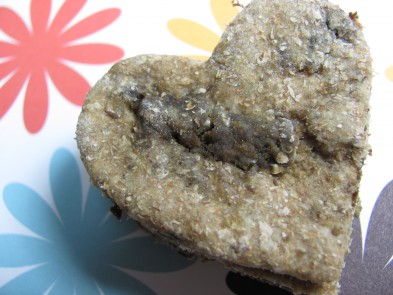 I have finally decided to over face my childhood hatred of liver (weekly dinners of liver and onions have scarred me.) Looking at it in it's package I recalled it being gross and smelly and just the thought of touching it … just ewww.
Well, I'm adult now, I've even been refered to as a responsible adult, and it was time to do the grown up thing .. and make some liver.
Do you know what? It's gross and smelly, but the dogs LOVED it so for them (and your liver loving dogs) I have some easy peasy liver treat and you dogs with thank you for your liver sacrific. :)

Ingredients
1 pound Beef Liver, cooked and chopped
1/2 cup Water
2 cups Whole Wheat Flour

Directions
1. Preheat oven to 350 degrees Fahrenheit and line a baking sheet with parchment paper or a silicone baking mat.
2. In a large bowl mix all ingredients one at a time, stirring well after each addition.
3. Knead dough into ball and roll onto a floured surface 1/4 inch thick and cut with the cookie cutter of your choice.
4. Place on your prepared cookie sheet and bake for 10 minutes. Cool and refrigerate.
Makes 5 to 6 dozen bones.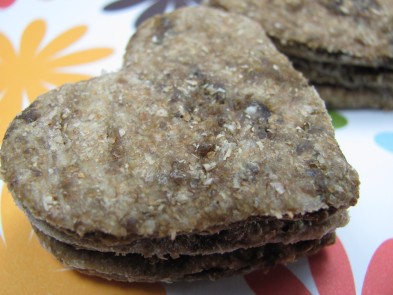 Check out these other droolicious recipes