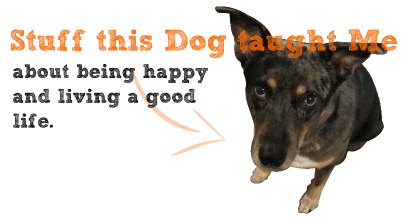 I received a notice in the mail saying that there is a newer model of Big B's ID chip and it was recommended that he get the upgraded chip implanted as well.

Me: We have to get him the new chip ASAP!
Husband: Why?
Me: In case he runs off, we wont be able to find him.
Husband: Are we talking about the dog who wont walk on the grass if it's wet or who takes a two hour nap after a five minute walk? The dog who wont step outside of the house until you put paw butter on his feet?
Me: Well the ground is hot ..
Husband: The 80 pound dog you carried home because he was to scared to walk in the rain? The one who eats better then I do. He's going to run off?
Me: I guess we don't have to do it today …
And it's all totally worth it. Woof!