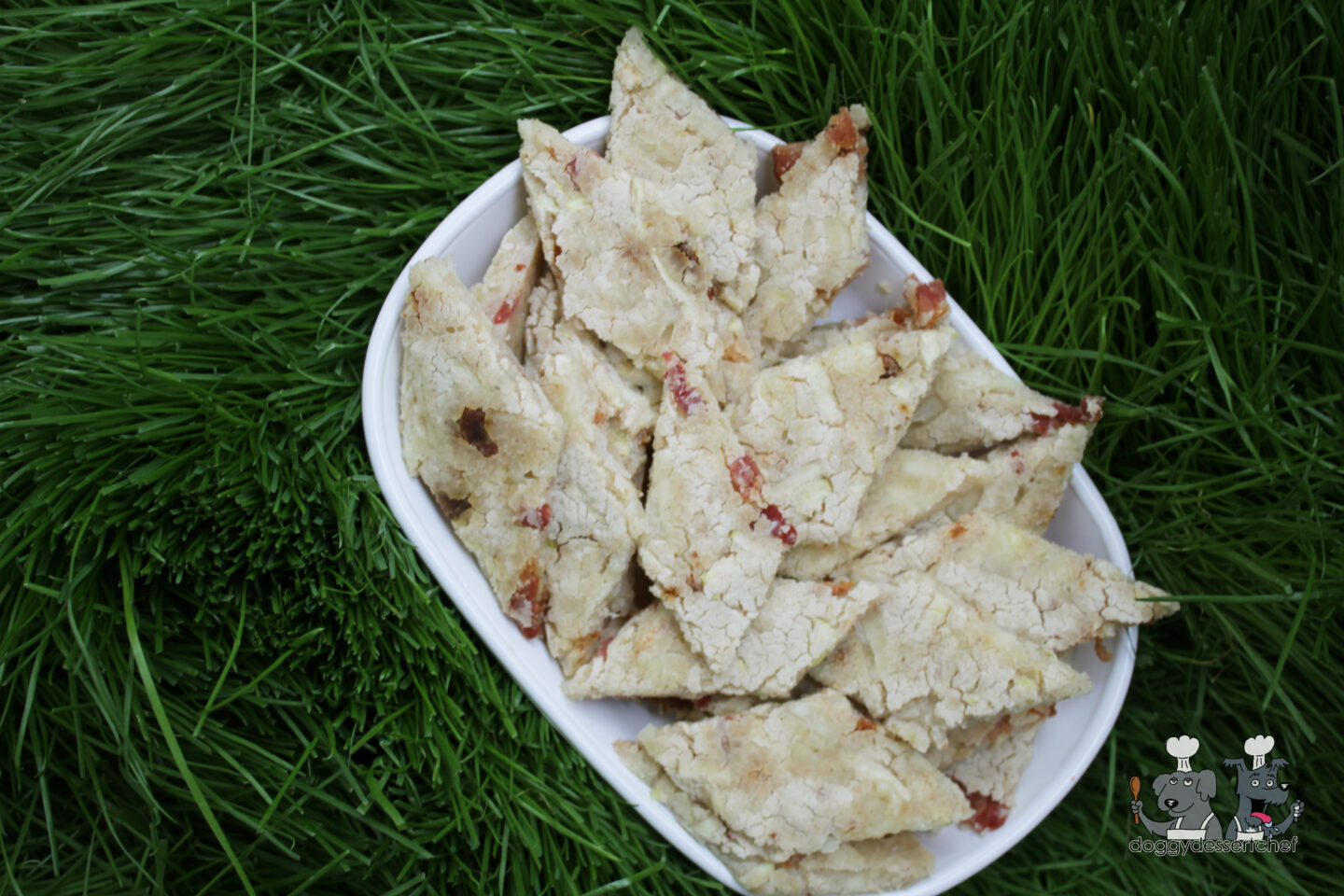 Are you tired of feeding your furry friend store-bought treats that are filled with unhealthy and questionable ingredients? Making your own dog treats is not only a fun activity but also a great way to ensure that your dog is getting the best possible ingredients. These green apple and provolone cheese dog treats are an excellent choice for pet owners who want to reward their dogs with something both delicious and easy to make.
Benefits of Making Your Own Dog Treats
There are many benefits to making your own dog treats, including:
Control over Ingredients
When you make your own dog treats, you have complete control over the ingredients that go into them. You can choose high-quality, nutritious ingredients and avoid any fillers or additives that may be harmful to your dog.
Cost-Effective
Making your own dog treats can also be a cost-effective option. Buying high-quality dog treats can be expensive, but making them at home can be much cheaper, especially if you buy the ingredients in bulk.
Tailored to Your Dog's Needs
Every dog is different, and they have different nutritional needs. When you make your own dog treats, you can tailor them to your dog's specific needs. For example, if your dog has digestive issues, you can choose ingredients that are gentle on their stomach.
Green Apple Provolone Dog Treat Recipe
Ingredients
1/2

cup

shredded green apple

1/3

cup

shredded provolone cheese

2

slices

bacon

crisply cooked and crumbled

1

teaspoon

cinnamon

1

cup

brown rice flour

1/2

cup

water
Instructions
Preheat oven to 350 degrees Fahrenheit and line a baking sheet with parchment paper or a silicone baking mat.

In large bowl, combine all ingredients and mix until well combined.

Spread dough into prepared baking sheet 1/2 inch thick.

 Bake for 15 to 20 minutes

Take a straight edge and score the dough horizontally and then vertically to make a thick strips (I used a pizza cutter).

Allow to cool. Break into pieces and refrigerate.
Variations and Substitutions for this Recipe
If your dog has specific dietary restrictions or preferences, you can easily customize this recipe to meet their needs. Here are some variations and substitutions you can try:
If your dog is lactose intolerant, you can substitute the provolone cheese with a lactose-free cheese or omit it altogether.
If your dog doesn't like green apples, you can use a different type of apple or substitute it with a different fruit, such as pear or bananas.
Tips for Storing and Serving the Treats
To keep the treats fresh and delicious for as long as possible, store them in an airtight container in the refrigerator. You can also freeze them for up to three months. When serving the treats to your dog, be sure to give them in moderation, as too many treats can lead to obesity or other health problems.
Homemade Dog Treat Packaging Ideas
If you're planning to give these treats as a gift or just want to make them look extra special, there are many creative ways to package them. Here are some ideas:
Place the treats in a mason jar and tie a ribbon around the top.
Use a small treat bag and add a personalized tag.
Place the treats in a decorative tin or box.
Making your own dog treats is a great way to ensure that your furry friend is getting the very best nutrition. These green apple and provolone cheese dog treats are a delicious and healthy option that your dog is sure to love. By following the simple recipe and tips in this article, you can easily make these treats at home and treat your dog to something special. So why not give them a try and see how much your pup enjoys them?