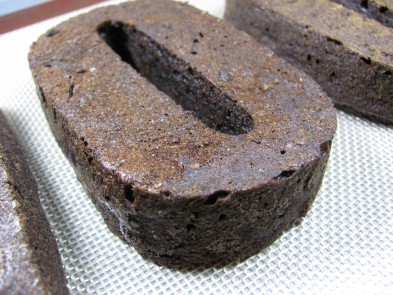 peanut butter carob cake dog treat recipe
Ingredients
1

cup

Whole Wheat Flour

1

teaspoon

Baking Soda

1/4

cup

Carob Powder

1

Egg

3/4

cup

Milk

1/4

cup

Peanut Butter

1/2

cup

1 stick Butter, softened
Instructions
Preheat oven to 350 degrees fahrenheit. Use a silicone cake pan or grease and flour a 9 inch round cake pan or one 9x9 inch pan.

In a medium bowl mix whole wheat flour, baking soda and carob powder then set aside.

In a large bowl mix egg, milk, peanut butter and butter.

Once well combined add  the flour mixture to the peanut butter mixture and stir until mixed.

Spoon cake batter into the cake pan.

Bake for 20 to 30 minutes, until a toothpick inserted in the middle come out clean.

Cool 5 minutes in pan then remove and place on wire racks to cool completely.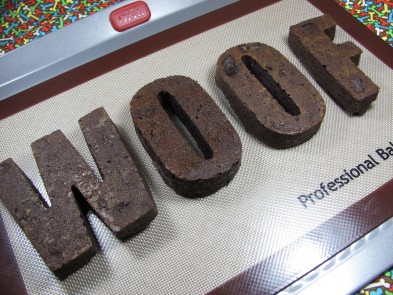 I was super cheap and only bought one 'O' :)