Are you looking for a way to show your furry friend some extra love? Try making these sweet potato blueberry pupcakes! Packed with nutrients and flavor, these treats are sure to make your pup's tail wag. Not only do they taste great, but they're also easy to make and can be customized to your dog's preferences. So let's get started on this delicious recipe!
Benefits of Sweet Potatoes and Blueberries for Dogs
Before we dive into the recipe, let's talk about the health benefits of the two main ingredients: sweet potatoes and blueberries. Sweet potatoes are a great source of fiber and vitamins. Blueberries are packed with antioxidants, as well as fiber and manganese.
When combined, sweet potatoes and blueberries make a delicious snack for your furry friend. Plus, they're both easy to find at your local grocery store or farmers market.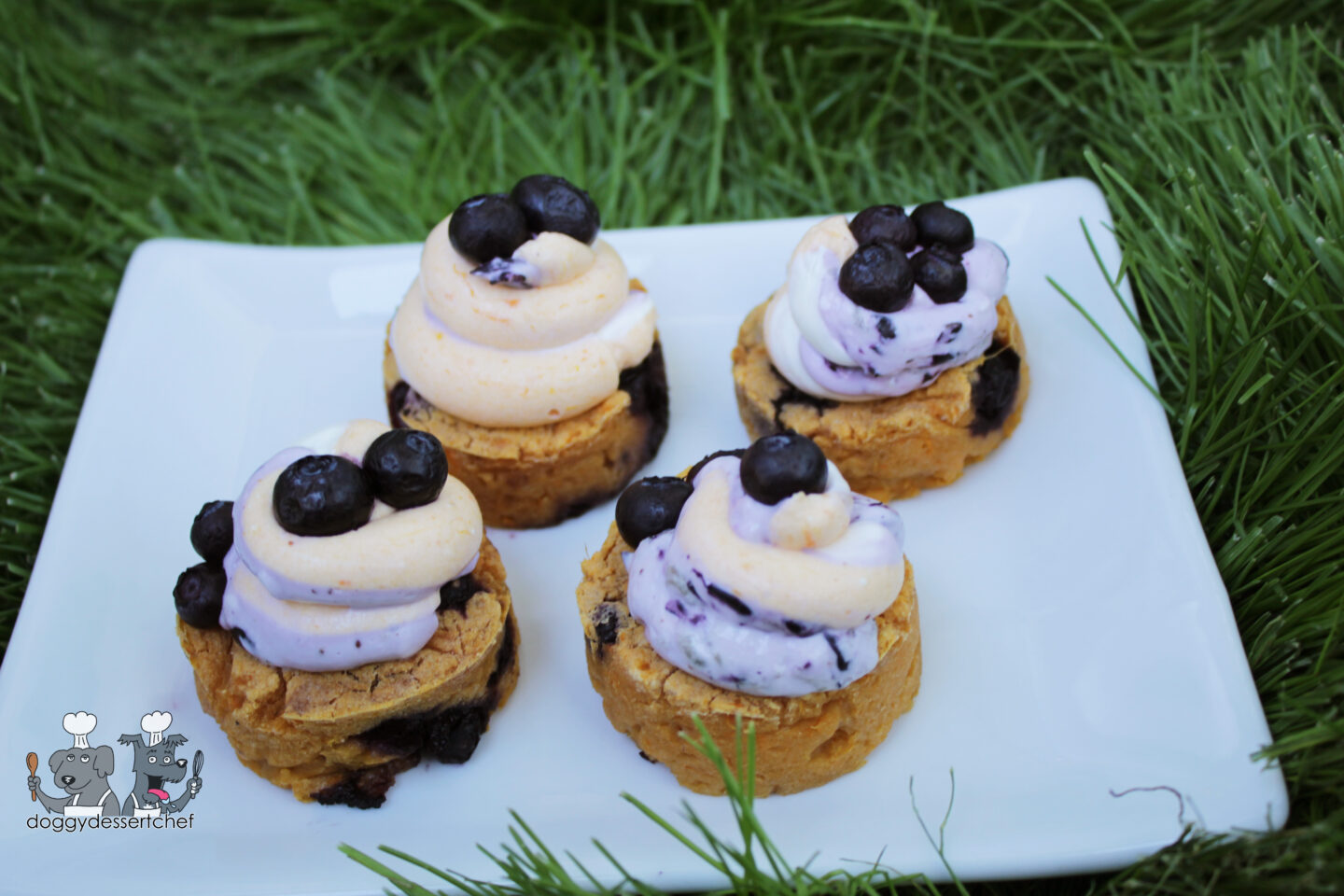 Here are a few tips to help you make the perfect pupcakes for your furry friend:
Use fresh or frozen blueberries, rather than canned or dried.
Make sure the sweet potato is cooked until it's tender, as this will make it easier to mash and mix with the other ingredients.
Don't overfill the cupcake mold, as the batter will rise as it bakes.
Tips for Making the Perfect Pupcakes for Your Pup
One of the great things about this recipe is that it's easy to customize to your pup's preferences. Here are a few variations you can try:
Use pumpkin puree instead of sweet potato for a different flavor.
Swap out the blueberries for raspberries or diced strawberries.
Add a tablespoon of peanut butter or almond butter for extra flavor.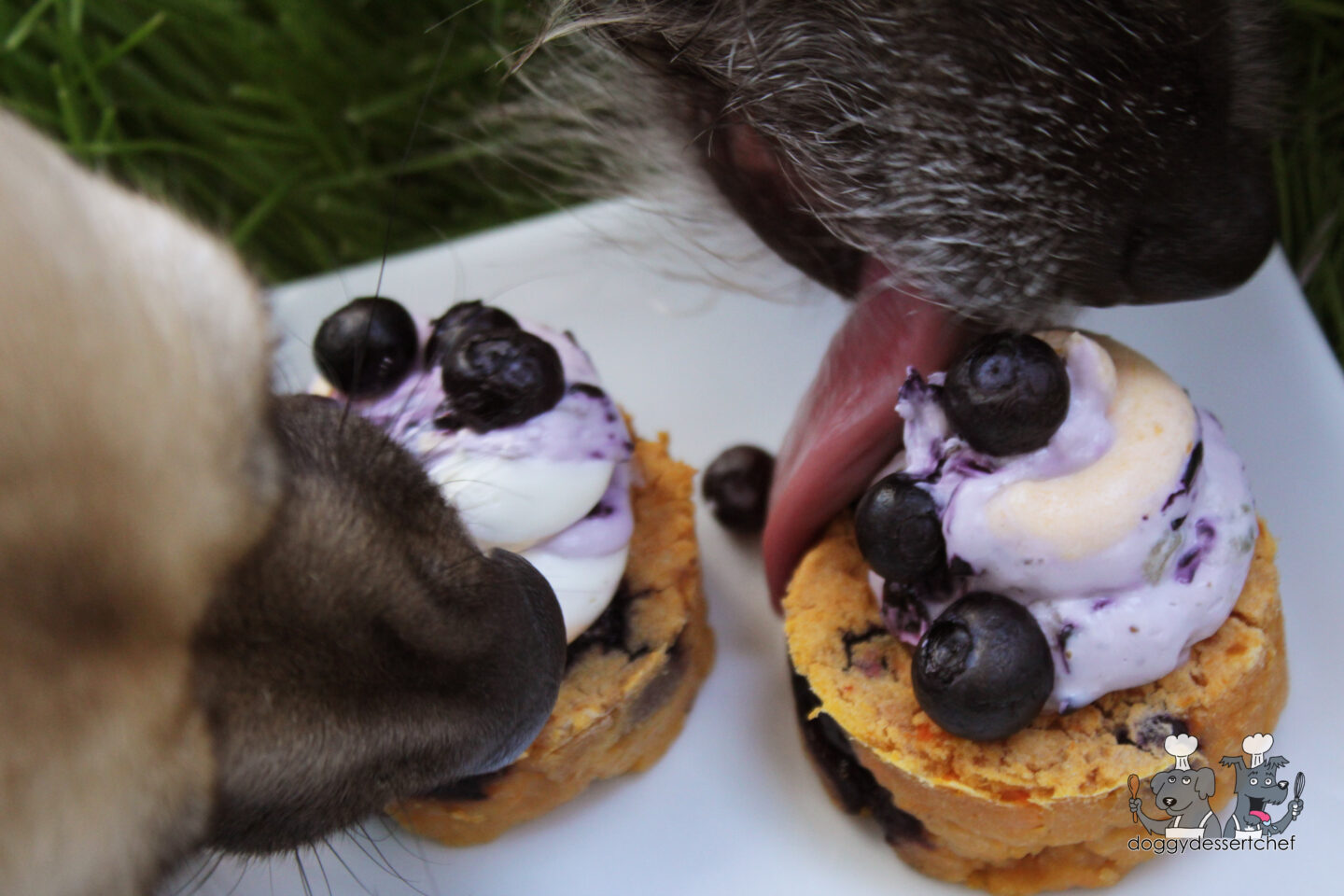 Blueberry & Sweet Potato Pupcakes Dog Treat Recipe
Ingredients
Pupcake
1

cup

mashed sweet potato

1/3

cup

blueberries

1/2

cup

natural applesauce

1

cup

brown rice flour
Multicolored piping bag Topping
8

ounces

cream cheese

1

tablespoon

mashed sweet potato

2

tablespoons

blueberries
Instructions
Pupcake
Preheat oven to 350 degrees Fahrenheit and spray baking pan with nonstick oil.

Mix all ingredients in a large bowl until well combined.

Spoon mix into the molds.

Bake for 20 to 25 minutes, until a toothpick inserted in the middle come out clean.

Cool 5 minutes in pan then remove and place on wire racks to cool completely.
Multicolored piping bag Topping
Separate cream cheese into three equal bowls.

In one bowl combine the cream cheese and mashed sweet potato until smooth.

In one bowl combine the cream cheese and blueberries until smooth.

Fill three piping bags, one with cream cheese, on with the sweet potato cream cheese mix and one with the blueberry cream cheese mix.

Connect piping bags with coupler and tip, pipe topping onto cooled pupcakes.
Notes
I placed even more blueberries on top of cream cheese topping for decoration, you can do the same or skip this additional step. 
I used this three color piping bag coupler to achieve the three color topping.
If you don't have one or just want use one piping bag, mix all the topping ingredients together and pipe onto the top of your pupcakes.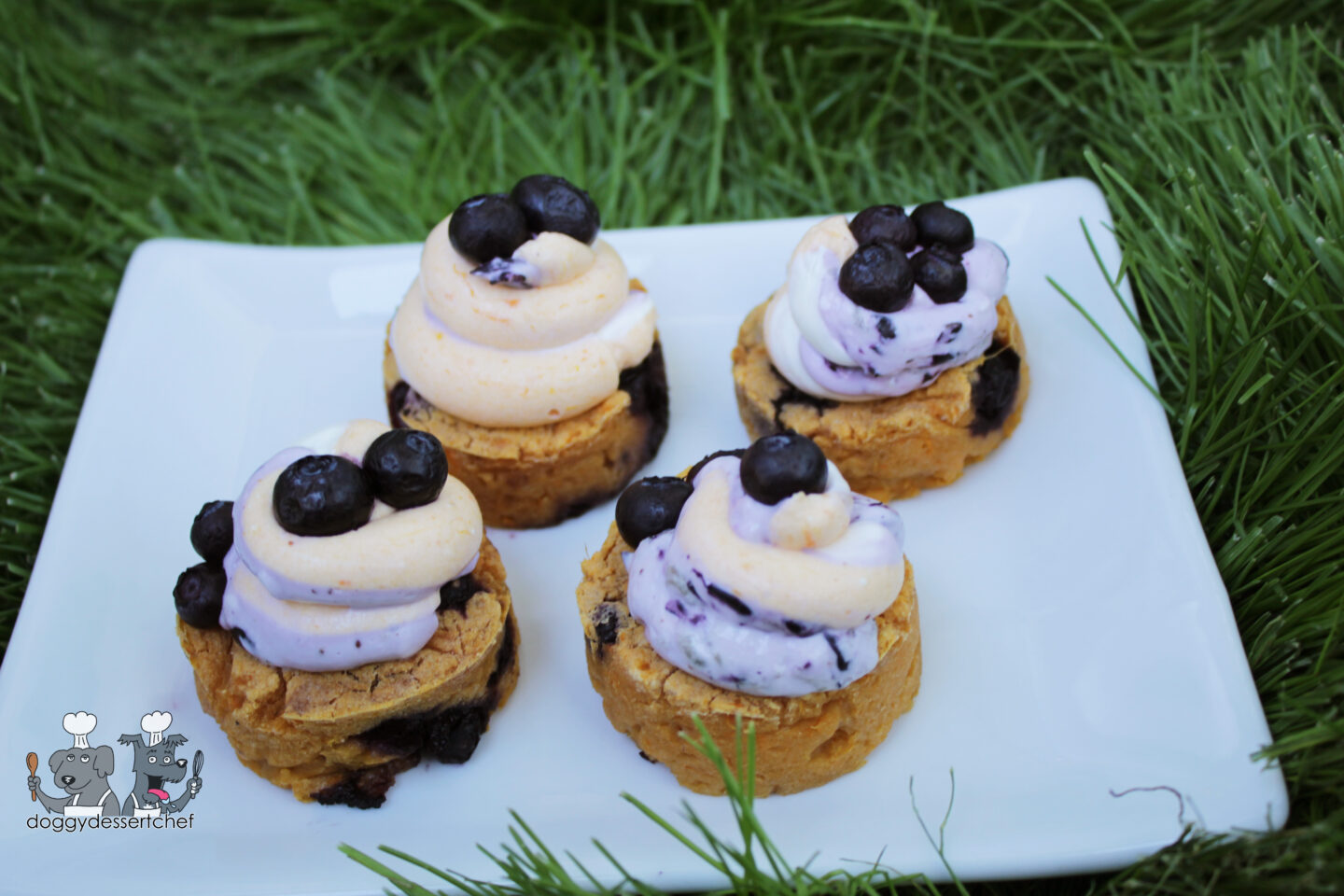 How to Store and Serve the Pupcakes
These cupcakes can be stored in an airtight container in the refrigerator for up to a week. You can also freeze them for up to three months. To serve, simply remove a cupcake from the fridge or freezer and let it come to room temperature. You can also warm it up in the microwave for a few seconds, but be sure to let it cool down before giving it to your dog.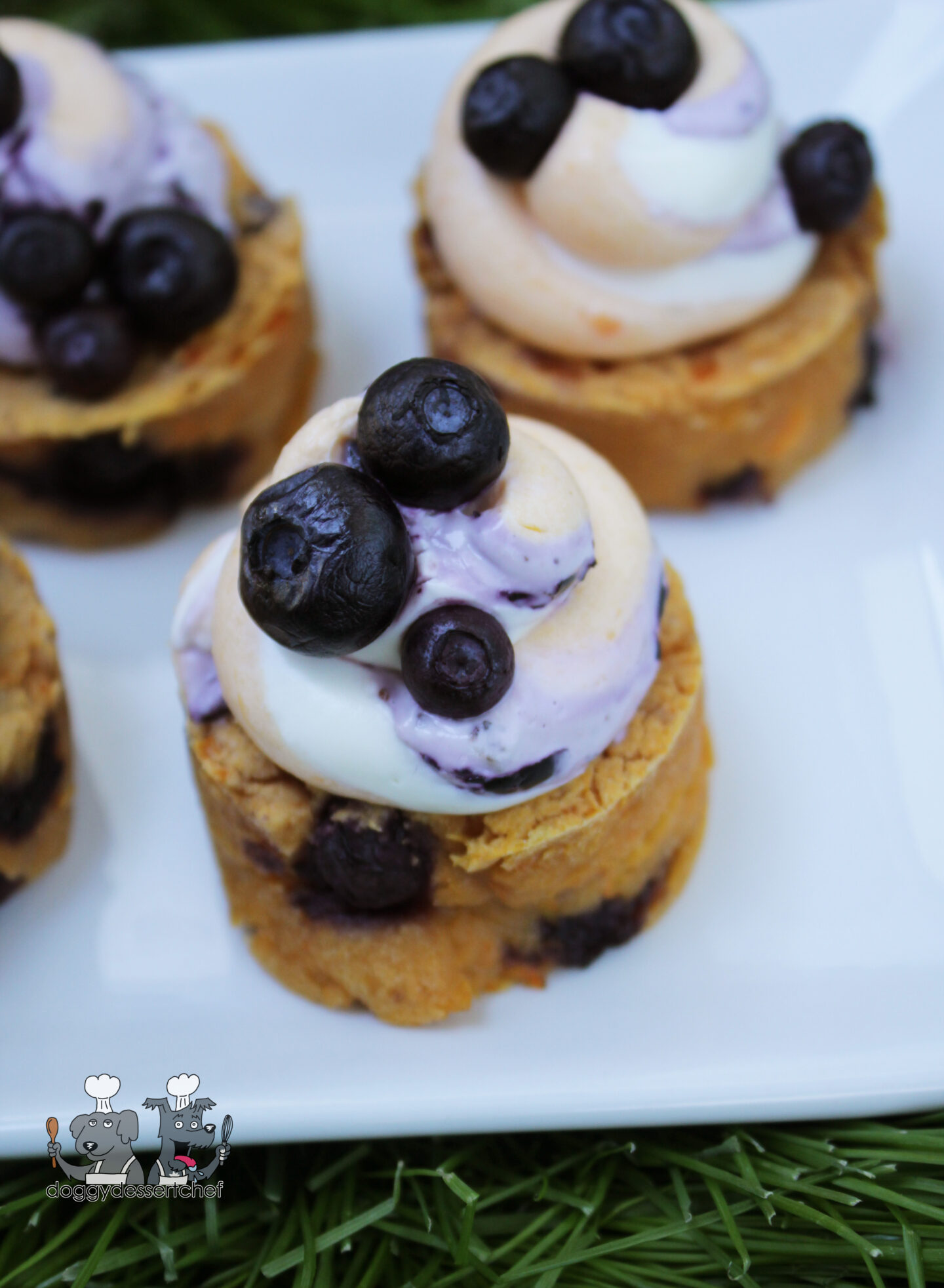 This post contains affiliate links. If you choose to purchase after clicking a link, I may receive a commission at no extra cost to you. Thank you!