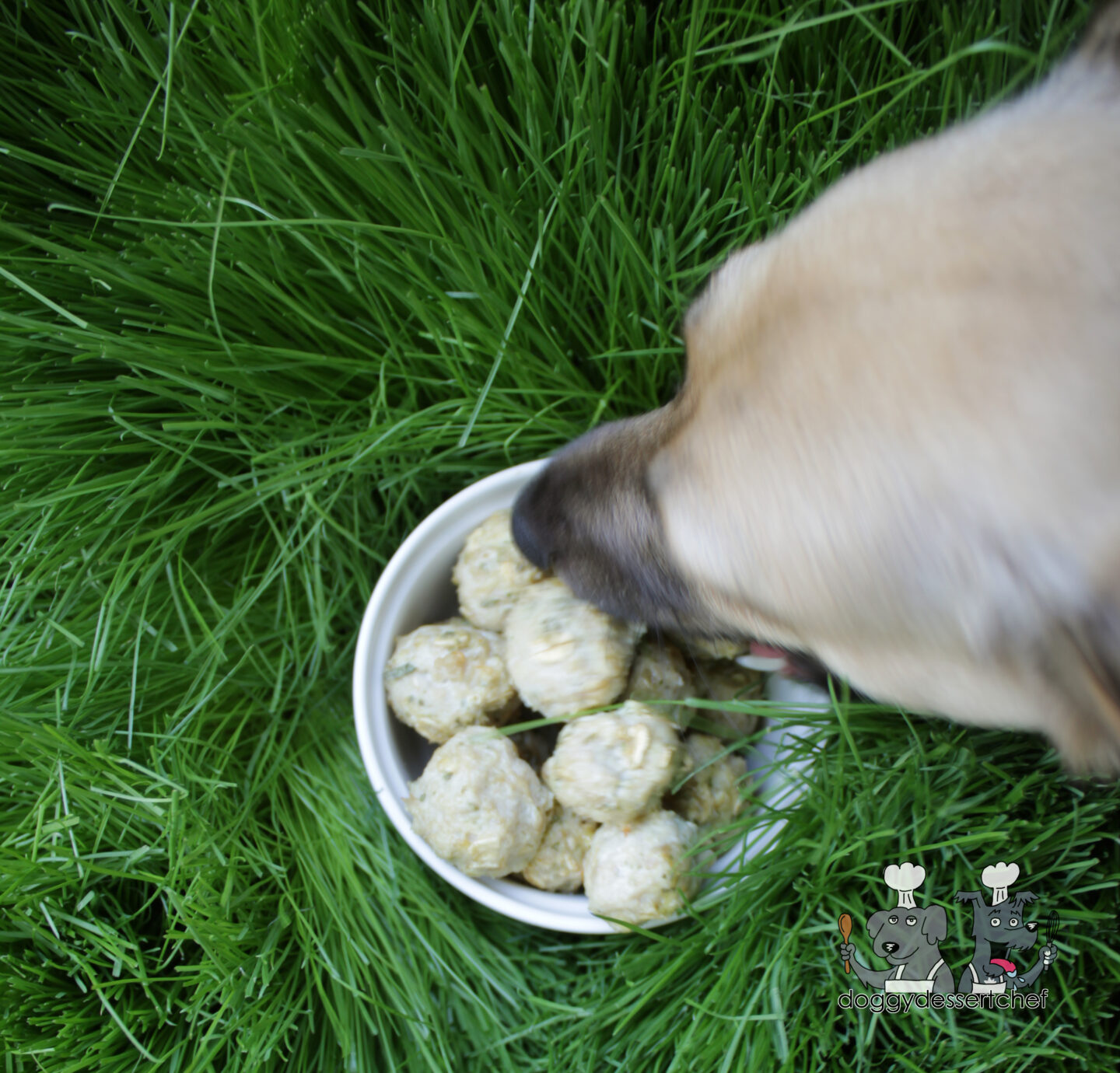 Attention all dog owners! I have just discovered the most amazing recipe for dog treats that will have your furry friend begging for more. Introducing the Turkey Sage Meatballs Dog Treat Recipe! Not only are these treats quick and easy to make, but they are also packed full of healthy ingredients that your dog will love.
First things first, gather up all of the ingredients you'll need to make these mouthwatering meatballs. You'll need ground turkey, rolled oats, an egg, fresh sage, grated parmesan cheese and dried parsley. That's it! Simple, right?
Next, mix all of the ingredients together in a large bowl until they're well combined. Then, use your hands to form the mixture into small meatballs. You can make them any size you want – just be sure to adjust the cooking time accordingly, place them on a baking sheet. Pop them in the oven at 350 degrees Fahrenheit for about 20-25 minutes, or until they're cooked through.
When your meatballs are fully cooked, remove them from the pan and let them cool for a few minutes before serving them up to your pup. Trust us – they'll be drooling with excitement over these savory treats.
One of the best things about this Turkey Sage Meatballs Dog Treat Recipe is that it's completely customizable. If your dog has any dietary restrictions or preferences, you can easily swap out ingredients to suit their needs. Additionally, you can also freeze these meatballs for later use – just pop them in the freezer and thaw them out when you're ready to serve them up.
Next time you're in the kitchen, whip up a batch of these turkey sage meatballs for your furry friend. They'll thank you with lots of love, wags and kisses!
Turkey Sage Meatballs Dog Treat Recipe
Ingredients
1

pound

groud turkey

1

egg

lightly beaten

1/4

cup

grated parmesan cheese

1/2

cup

rolled oats

1

teaspoon

parsley

2

sage leaves

chopped
Instructions
Preheat oven to 400 degrees Fahrenheit and line a baking sheet with foil.

In a large bowl mix all ingredients until well combined.

Shape into meatballs between 1/2 to 1 inches in diameter.

Place on foil lined baking sheet, and bake for 15 to 20 minutes until no longer pink in center and an inserted thermometer reads 160 degrees Fahrenheit.

Allow to cool before serving.