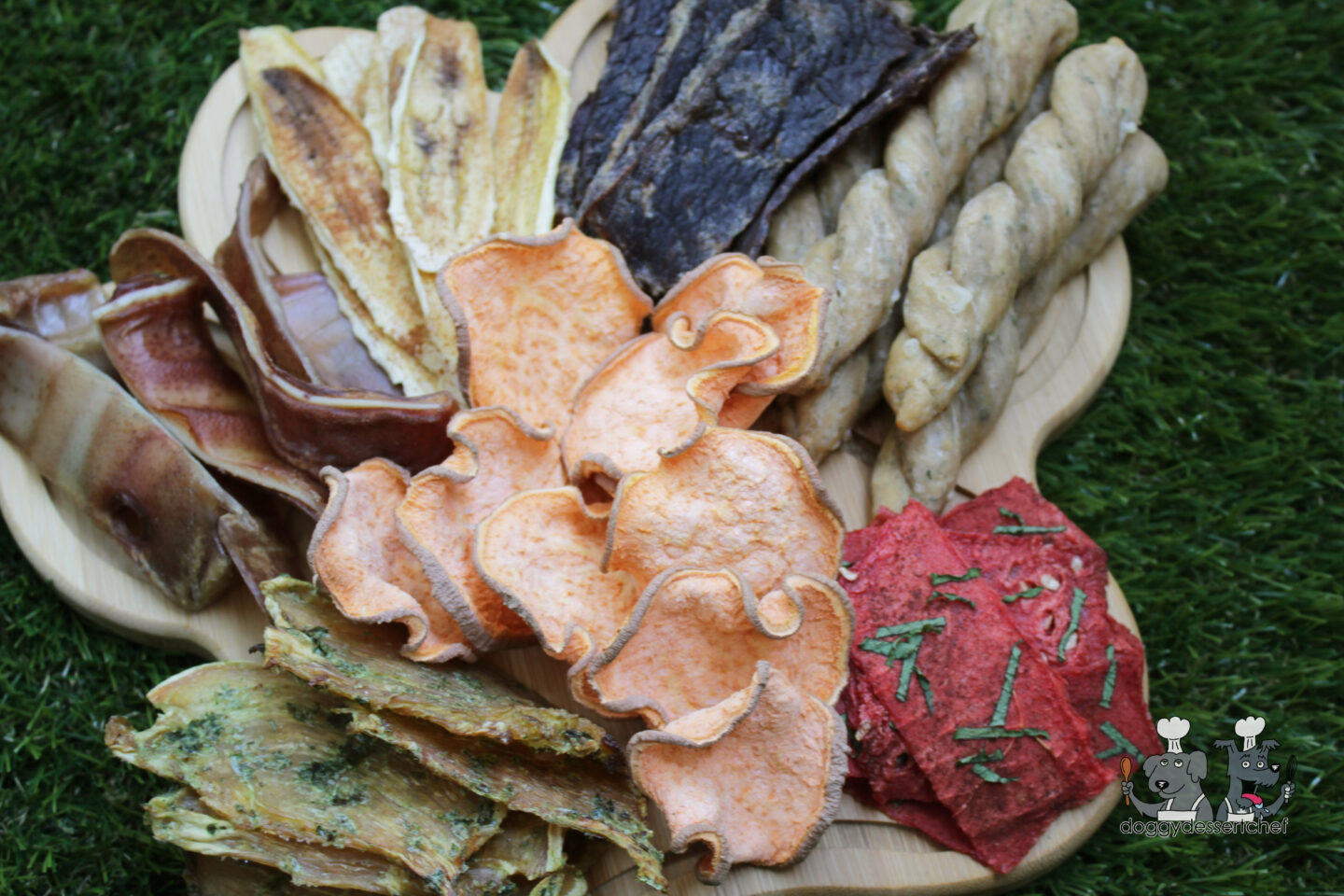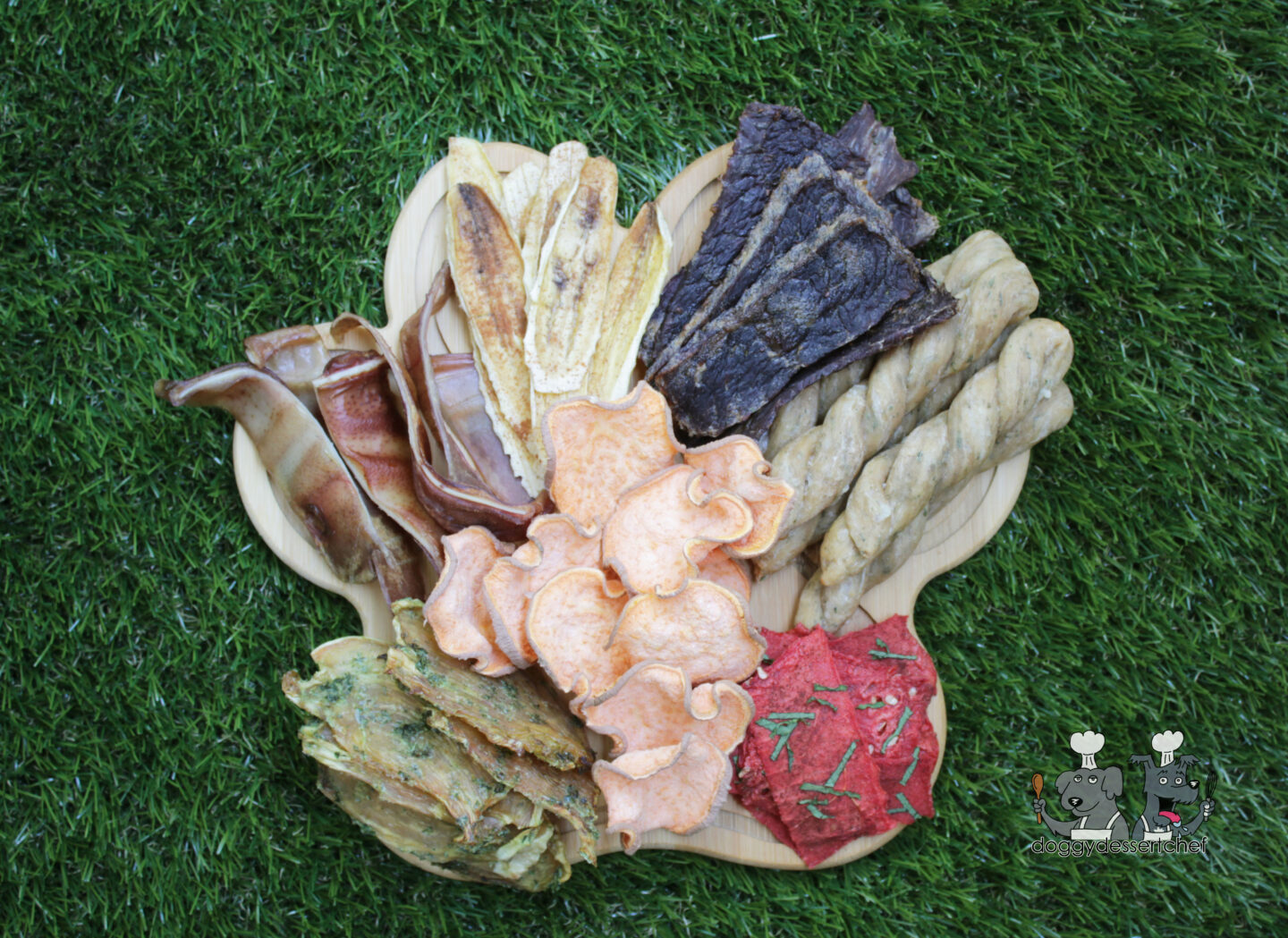 You know I had to get in on the charcuterie board hype! I've linked to the recipes for the other treats I've included in this board but you can use any recipe your dog likes, the sky is the limit.
pineapple cinnamon banana
white cheddar parmesan twists
kiwi beef jerky
cinnamon mint watermelon
apple kale chicken jerky
dehydrated pig ears
sweet potato chips
Instructions
Preheat oven on it's lowest setting, line a baking sheet with parchment paper or a silicone baking mat.

Slice sweet potatoes and placed on prepared baking sheet.

Bake for approximately 2 to 3 hours, or until the potatoes are dry.

Remove from oven and allow to cool before serving.
Notes
If you have a food dehydrator that can be used to dry the watermelon as well, just follow the manufactures instructions.
Arrange the treats and serve!